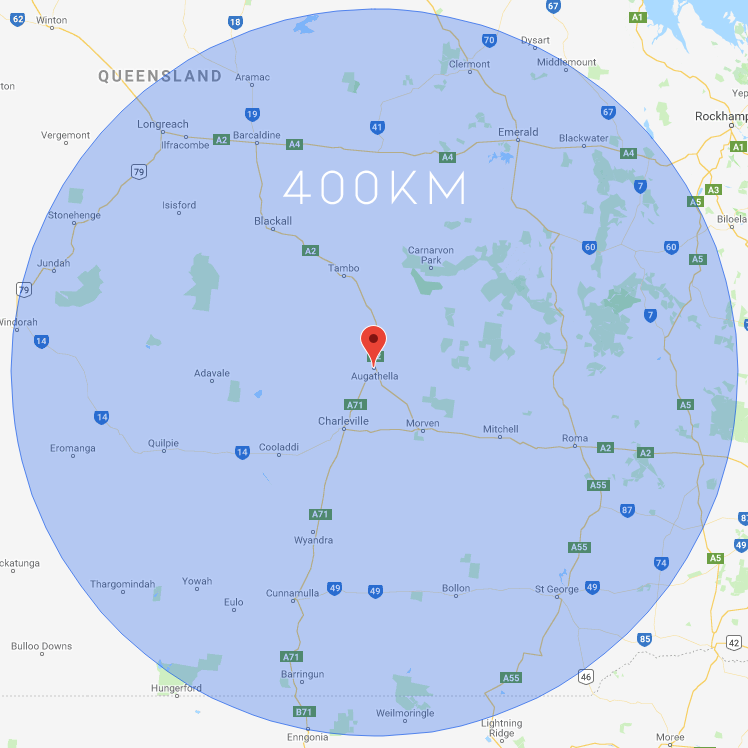 From 1883…
The town came into being initially as a resting place for bullock teams lying at the convergence of three bullock tracks from Morven, Tambo, and Charleville. Originally called Burenda it was renamed Ellangowan (still the name of the local watering hole) and when gazetted in 1883 called Augathella.
This is apparently an Indigenous Australian word meaning "camp on a waterhole", referring the Warrego River. A service centre sprang up to service their needs and the needs of the burgeoning grazing industry.
Augathella was for many years the centre of a huge Sheep and Wool region , stretching from the NSW Boarder to the Gulf of Carpentaria, there were many families who resided in the town, but worked on the many properties in Shearing Gangs and Mustering crews.
The Story of Smiley
In 1956, a movie called Smiley was released – the movie told the story of the titular character Smiley, a young boy based on a real former resident of Augathella. The movie was an international hit, and remains a historic film in Australia's history.
The movie features Smiley in a town called Murrumbilla, based on Augathella, and follows the young boy as he tries to buy a bicycle for 4 pounds.
Originally written as books by Author Moore Ramond, the son of the local teacher, the stories were about his childhood friend Didy 'Smiley' Creevey.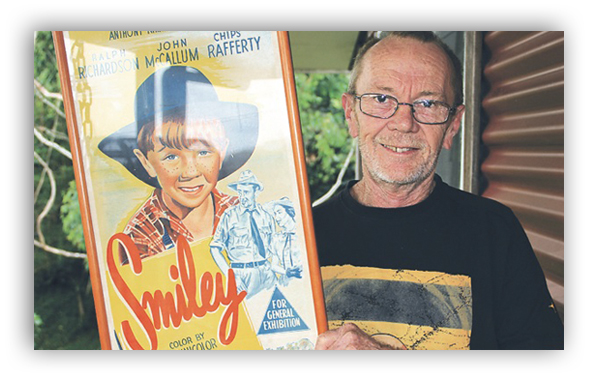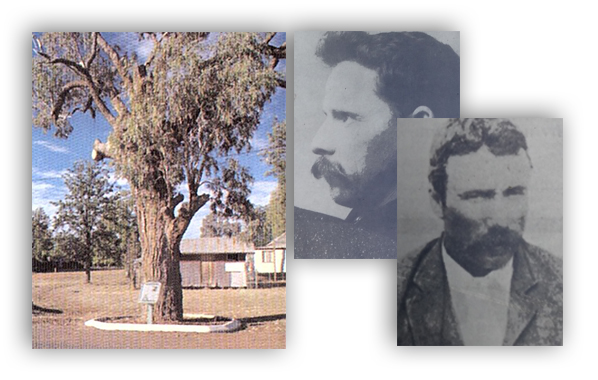 The Notorious Kenniff Brothers
The story of the Kenniffs is one of adventure and tragedy as well as being an intriguing murder mystery. Patrick and James came to Queensland in the early 1890s and became notorious for horse and cattle theft.
When cattle disappeared from neighbouring properties the Kenniffs became the prime suspects. They were evicted from their land and took up a nomadic life, riding armed through the district.
The Kenniffs continued to steal cattle and horses and held up a general store in Yuleba. In March 1902 police at Roma took out a warrant against the brothers for stealing a pony. A police posse set out consisting of Constable Doyle, Albert Dahlke, the manager of Carnarvon Station, and Sam Johnson, an Aboriginal tracker.
James Kenniff was caught but Patrick managed to escape. Sam Johnson was sent to retrieve the party's packhorse which had been left behind at the start of the chase. When he returned Doyle and Dahlke were nowhere to be seen and he was pursued by the Kenniffs as he fled for help. A later expedition found the charred remains of Doyle and Dahlke and evidence of a gun fight
Despite the circumstantial evidence they were both found guilty of murder and sentenced to death. James was pardoned, but Patrick hung at Boggo Road Gaol in 1903.
The Q150 Shed
The Q150 Shed is a unique multi-sided corrugated iron shed, built for the Q150 celebrations by the Queensland Government.
Once the celebrations ended, the shed was acquired by the Shire of Marweh.
Entry is Free.